Assignment of Property
At Keller Williams Solutions Group, our job is not to take on real estate, but to sell it. That's why, unlike the average broker, we choose the properties we manage.
#1
Office
In Development Rates
Athens, Piraeus & Northern Suburbs
3
Months
Average Time to Sell
(M.O. of Purchase: 7 Months)
41%
Real estate
Selling Higher
from the Advertised Price
400+
Sales
For the Years 2017-2021
1 Sale / 4 Days
Our services
A GLOBAL APPROACH
Price Estimate
Market Research with Similar Properties
Statistics with Sold Properties
Renovation Cost Estimate
Aggressive Marketing
15 Promotion Actions
We give Goodwill to the Property
Coverage of the entire Buying Audience
Buyer Rating
Investigating Real Needs
Financial Plan Evaluation
Indications only with Assessed
Suggestions
Property Preparation
Highlighting Comparative Advantages
Renovation Proposals
Negotiation
Written Offers
Continuous updates
We achieve the Maximum Possible Price
Support at Closing
• Private agreement
in the presence of a lawyer's office
• Coordination of Stakeholders
Parties to the Contracts
Aggressive Marketing
SEE SOME OF THE REASONS OUR PROPERTIES SELL FAST AND FOR THE RIGHT PRICE
Professional Property Presentation Video
We highlight the competitive advantages of the property in the most demonstrative way. So prospective buyers love your property before they even come to see it!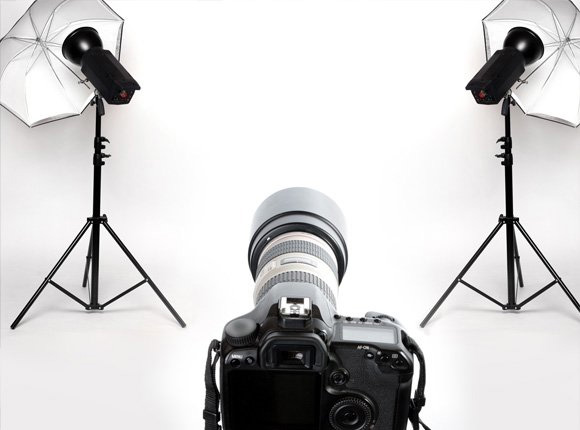 Professional Photography
Bad lighting, poor resolution and shaky photos are the recipe for… failure!
We, on the other hand, love success and that's why we present the best possible image of your property attracting the maximum number of potential buyers!
Maximum Online Viewing
• With a strong presence on Social Media,
• Aggressive advertising on Google,
• #1 office in Attica in the Yellow Pages,
• Gold & VIP ads, and
• Presence on 15+ sites in Greece and abroad, wherever buyers browse, they will find your property!
Open House
In this innovative way, we enable buyers to feel
"like at home" and proceed directly to the next step of the written offer, so that you can choose the most advantageous proposal for you.
Attractive Description
"apartment 76 sq.m., 3rd floor, airy, front, 2 bedrooms, built in 1976, bathroom…"
Does this property stand out?
So why not present it like this:
"The oak floor throughout the entire floor of the residence is impressive. It consists of a comfortable living-dining area with a fireplace, openings for natural lighting…"
Gold & VIP Ads
Your property appears in the first places, thus attracting more buyers!
They said about us
THE SECRET OF OUR SUCCESS
Kalliopi Varsamou

Here people tell it like it is. They handled the sale of our home with respect and dignity since we lived in it during the visits by the potential buyers. With surgical moves, they gave us solutions that we hadn't even thought of!

Panagiotis Tsigkakos

I called Solutions Group because of the good reviews online to list my rental property. When I spoke with them I got the impression that I came to the right place! Their kindness, prompt response, and experience worked flawlessly: they rented the property in 3 days!

Sofia Paschou

Many thanks to the team at Keller Williams Solutions Group for the excellent cooperation. Excellent professionals, methodical, fast, and efficient. The process of renting our apartment was done with the least effort from us and with the best result (price)!

Thomas Andreopoulos

I sold an apartment in Neo Heraklion. Despite the technical difficulties presented, the Keller Williams Solutions Group team organized and helped with the contract coordination process and thus, everything was done in no time! Amazing professionals. Thank you so much for everything!

Takis Kourkoumelis

We entrusted the sale of our property exclusively to Keller Williams Solutions Group and the result exceeded our expectations. The property was sold in a very short time and above its listing price! I fondly recommend them!

Evi Kalogirou

I entrusted the sale of my property exclusively to Keller Williams Solutions Group and within a week they had a buyer, without even promoting the property on the internet! They are excellent professionals. I highly recommend them if you want immediate results.

Nikos Kallis

Many thanks to Keller Williams Solutions Group for selling our property (we listed exclusively to them) and congratulations for the patience and tenacity with which they graciously handled the negotiations with the prospective buyers.

Jenny Kontogianni

Absolutely delighted! The team at Keller Williams Solutions Group was by my side every step of the way, they did an excellent promotion of the property, and they advised and supported me every step of the way, addressing all my questions and concerns. I would do business with them again in a heartbeat!

Giorgos Stamatopoulos

1 year ago I wanted to sell my property. In talking with a KW Agent, I realized that selling would not be beneficial for me at this particular time. I really appreciated their honesty and that's why 1 year later, I trusted them to renovate the property and rent it at a high price!

Giannis Antoniou

My collaboration with Keller Williams Solutions Group has been remarkably effective. Perfect professionals, they processed my case (house rental) in no time! All I have to express is praise and congratulations on their professional conscientiousness!
VLOG #Mesitis4U
#Mesitis4U - Property Selling Advice
Nikos Katsiantonis, Solutions Group Development Manager, is here to advise you on:
• How to sell your property quickly,
• What to look out for and what to avoid, and
• How to recognize good Real Estate Consultants
Our Real Estate Consultants
THE SECRET OF OUR SUCCESS
Team
We are building one of the most dynamic real estate groups in Greece. We have experience, we speak honestly, we show respect and we care about the customer's best interests. Our goal is to give you all the data you need to make informed decisions about your real estate.
Education
Each member of our team has gone through 100 hours of intensive training on the processes and the real estate market. At the same time, in order to stay close to developments and trends in the field, we hold seminars and adopt techniques that stand out worldwide. Thus, we offer you the best quality services.
A Team of Professionals
Works for you!

SEE HOW WE ADD VALUE TO YOUR PROPERTY
Free Property Appraisal
FIND OUT HOW MUCH YOUR PROPERTY IS WORTH
We will connect you with the person in charge of your area.